Formerly known as The Litton Group, we are proud to announce that we are now MilHousing Network of San Antonio, the flagship team of the nationwide real estate platform MilHousing Network.
When you want an unparalleled quality of service, you need to contact our Platinum award-winning team of specialist realtors. We build long-lasting relationships with our clients who trust us to look out for their best interests, and we take that duty seriously. We continuously develop our knowledge and skills so that you, too, will become our trusted client and friend.
Areas of Expertise:
San Antonio and Nationwide
We have helped over 300 families purchase homes locally in San Antonio in the last 3 years. We have also helped over 100 families relocate nationwide in the last year.
Our team offers expertise in several hyper-focused areas; if we don't specialize in your needs, we will refer you to a trusted partner who does.
Home Sellers
We offer our home sellers expertise in organic social media marketing, pricing strategies, and negotiation skills honed from some of the best minds in business. We also help provide relocation services throughout the US, particularly for our military clientele who are PCSing.
Home Buyers
We offer our home buyers expertise in investment buying strategies, offer strategies, first time home buying, move up home buying, downsizing, and VA Home Loan buying. We also help navigate homebuying from afar, and we regularly work with clientele who are relocating within the US and overseas; we have served many relocations from Germany, England, Italy, Spain, Japan, South Korea, and Guam. One third of our clients purchase homes sight unseen.
Training Standards: The Highest Possible in the Industry
To make sure you have the best service, our agents engage in regular training that goes far above and beyond industry standards through coaching from Keller Williams Realty International, MAPS Mastery Coaching, John Maxwell Coaching, and Rebus University Coaching as well as training from local industry experts in everything from new construction to the idiosyncrasies of home loan underwriting requirements.
Awards
Designations for this top producing team include the Institute of Luxury Home Marketing and the Military Relocation Professional Specialist.
We have recently won awards for:
Platinum Top 50
San Antonio Business Journal's Best in Real Estate for Teams
Institute for Social Impact: Entrepreneur of the Year Award
National Association of Women Business Owners: Rising Star Award
The Team Behind the Agents:
Owned by two military spouses, Founder Lindsey Litton–who brings over a decade of expertise in corporate marketing experience–and business partner Karina Gafford–who brings a wealth of knowledge in both sales and the unique home buying and selling situations of military families– The MilHousing Network will ensure that you will achieve success with your home buying or selling goal.
Our team includes military experts and military spouses in marketing, sales, and administrative positions that help ensure that your transaction is both smooth and successful.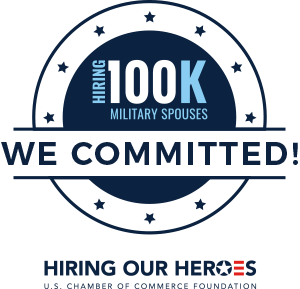 Our Mission Statement:
Our philosophy is simple: clients come first. We pledge to be in constant communication with our clients, keeping them fully informed throughout the entire buying or selling process. We believe that if you're not left with an amazing experience, we haven't done our job. We don't measure success through achievements or awards, but through the satisfaction of our clients.
We serve to combat military spouse unemployment, which is 4 times the national average for their peers. We do this through creating careers in real estate for military spouses, and helping military spouses learn about the industry, train in marketing/sales/admin positions, and find positions in real estate both here in San Antonio and throughout the US.
We put our money where our mouth is, and over 75% of our team are military spouses and Veterans.